AOTOP Trade Show in October 2019
Global Sources Consumer Electronics Trade Fair, SEMA Automotive Trade Show and Japan Automotive Trade Show will open in October, 2019.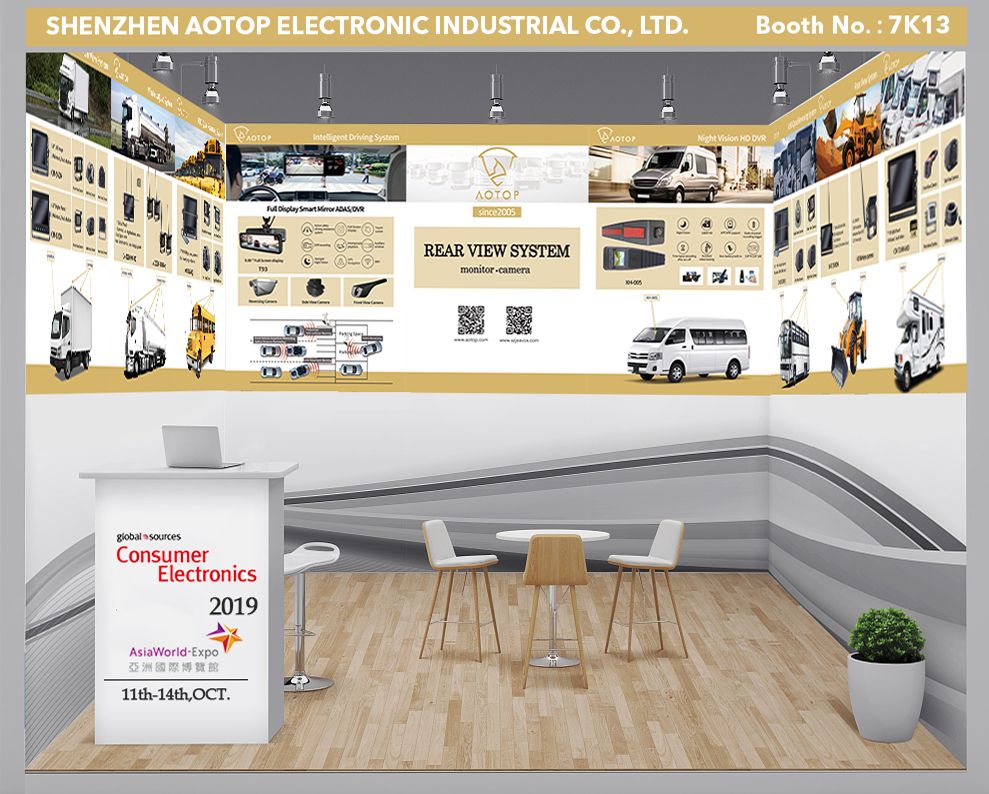 As a leading supplier of vision solutions, AOTOP® has prepared plenty of innovative products with high quality to show for the fairs, such as AHD Monitor, AHD Camera, AHD 2.4G Wireless Video Transceiver, Full Display Rear View mirror etc.
Welcome to our booth for newly updated information of AOTOP®.
We await your visit !